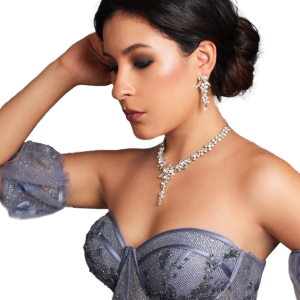 Sofía Picaso nació en Monterrey, Nuevo León. Comenzó sus estudios musicales a la edad de 4 años tocando piano y violín.
Ha participado en distintos festivales como son: Orford Music Festival- Canadá 2015, Sankt Goat International Music Festival- Alemania2016, Festival Arte Escénica- Saltillo México 2016, International Vocal Arts Institute – New York 2017, Canadian Vocal Arts 2017,International Summer Opera Festival of Morelia2017, Festival de Opera San Luis Potosí 2018 y 2019, European Music Festival-Vienna 2018. Participó en el programa de Ópera Joven donde hizo el papel de Despina en la Ópera Così Fan Tutte-Mozart en Octubre del 2017. También ha hecho los papeles de Pamina de la Flauta Mágica- Mozart, con una producción de la ESMDM en junio del 2018 y Gretel de Hansel y Gretel – Humperdinck en una producción de Ópera de Nuevo León en Octubre del mismo año.
Hizo el rol de Zerlina en la Ópera Don Giovanni con el Mexico Opera Studio en diciembre del 2020. Ganó los premios Ópera San Luis y Fredd Fox School of Music en el concurso de Canto Linus Lerner 2018 junto con una invitación a participar en un concierto de gala operística en septiembre del mismo año con "Southern Arizona Symphony Orchestra. Recibió mención honorífica en "Metropolitan Opera Council Auditions- Mexico District" en las ediciones 2018 y 2020.
Participó en clases magistrales con la mezzosoprano Elina Garanca, el Tenor Francisco Araiza y la soprano Kristine Opolais. Trabajó con los directores de escena Marcelo Buscaino, Leticia Parra, Paco de Luna y Rennier Piñero.
Fue parte de la primera generación de Mexico Ópera Studio y tomó parte en el taller de ópera del mismo. En MOS se ha preparado con clases de actuación y entrenamiento vocal a cargo de los maestros Rennier Piñero y Alejandro Miyaki.
En el 2021 prticipó en el concierto "dos mundos en equidad" con la Orquesta de Cámara de la UANL dirigida por Claudio Tarris. En julio concluyó los estudios en la ESMDM obteniendo el título de licenciada en canto. En diciembre del mismo año interpretó el papel de Serpina de la ópera La Serva Padrona con una producción del MOS.
En mayo de este año, participó como solista cantando la fantasía coral de Beethoven acompañada por la Orquesta Sinfónica de la UANL (OSUANL) en la Arena Monterrey. Interpretó el papel de Adina del Elixir de amor de Donizetti en agosto del mismo año.